Ongoing production: 3-camera shoot at Newcross Healthcare's offices
background
Newcross Healthcare are a leading UK healthcare provider with ambition to transform and personalise care in the UK. They have created a local, national, and ultimately global healthcare ecosystem that is modern, joined up, efficient, reliable, and effective.
Newcross are committed to building the workforce of the future and investing in an ever-expanding and increasingly highly trained team in order to provide the best levels of care. There is a community of over 19,000 professionals and care workers and this community continues to grow and attract new applicants. In addition, there is a ground-breaking HealthForceGo app which enables dedicated nurses and carers to connect effectively with those who need them.
Newcross Healthcare are committed to improving care for everyone including their clients, staff and community as a hub of progressive practice and a step towards helping people in Britain get the care service that they deserve.
Audere was recommended to Newcross Healthcare by another client, to help launch 'Voices of Care' – a new healthcare video podcast series that deals with the big questions and challenges faced by the sector today, with the aim of helping those who work in it to collaborate and enable the workforce of the future.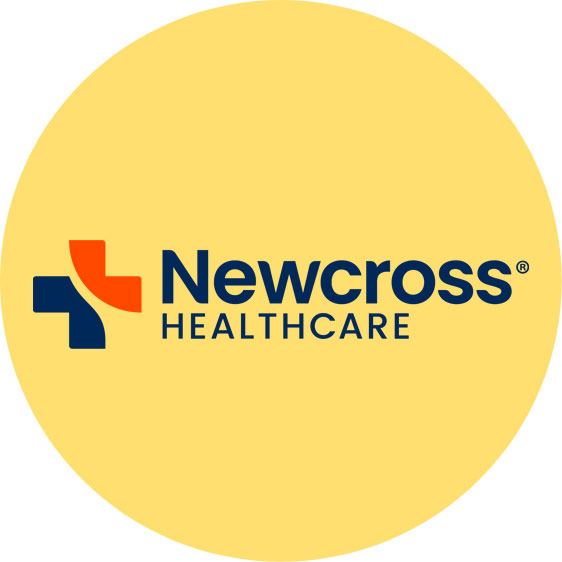 the solution
Our work with Newcross kicked off with a full day's podcast strategy workshop.  Working closely together, we devised a programme of video podcast content featuring guests that would include senior leaders from NHS Trusts, health boards and care associations.
The brief was clear: create a show of the highest quality both in terms of the content and the production values. Our solution was to film and produce the podcast in a 'studio' setting at Newcross Healthcare's London offices, using a three-camera set-up and the most sophisticated equipment and processes.
The content we continue to produce is used for an ongoing podcast series, with the audio versions available on Apple, Spotify, etc., and the video version published on YouTube.   Short video clips of each guest are also edited for promotion on Newcross Healthcare's social channels. To take full advantage of the opportunity, we also record additional questions and soundbites to be used by Newcross Healthcare's PR team as part of their overall brand positioning work.
When Newcross attended the LaignBuisson Private Acute Healthcare Conference, we set up a recording area on their booth and invited relevant keynote speakers and senior professionals from the attendee list to take part in sort interviews for the podcast. Not only did we record 12 interviews and enough content for two further podcast episodes and an extensive bank of social media clips, but the activity itself helped Newcross to build and develop deeper relationships with some key industry leaders.
the outcome
The insight and quality content of the podcast series has made it very popular among its audience but more importantly, has allowed our client to develop meaningful relationships and enhance their reputation in the industry.
Feedback on the series has been overwhelmingly positive and we are now looking at ways in which we can develop the podcast concept further.