Video & podcast production
Podcasts and videos aimed at SAP partners and end clients
background
Audere's journey with SAP began after the company's UK&I Head of Communications appeared as a guest on our c-suite podcast for industry publication PR Week. Having enjoyed the experience and understood the power of the format, we discussed the opportunity of recording a podcast series for SAP to share news and information with their partner network.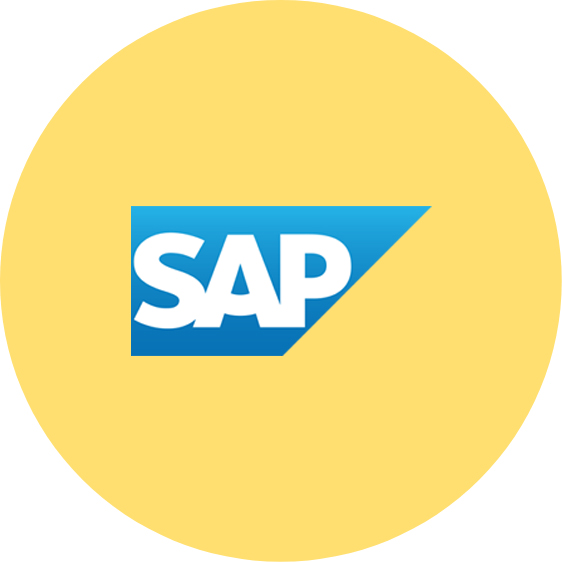 the solution
Our first brief was to attend one of their flagship partner conferences and record a series of interviews with a select group of delegates. But when the pandemic hit, we had to re-think: Instead, we set up recording sessions with the speakers who were due to attend the event and recorded the content remotely.
Having initially created the content in partnership with our c-suite podcast, we then helped SAP UK&I to develop their own branded series of content, which consistently achieves great engagement with their audiences and excellent traction on their internal comms and social channels. They regularly receive requests from speakers to appear on the show and it is viewed by the company's senior global stakeholders as communications best practice.
the outcome
Our UK&I client recommended Audere to other departments within the EMEA N, EMEA S and Global SAP ecosystem, as well as their partners at Edenhouse, part of Accenture, all of whom are now longstanding clients. We have also since started work on an SAP related podcast series for another partner in AWS.
The projects are varied, covering everything from business challenges and industry trends to customer success stories, and everything in between.  Our work has also extended into video production, editing existing content and filming new to produce a series of success story case study videos.
We work with the global SAP team on a podcast series called 'Marketing Futures' in partnership with the c-suite podcast. The series is designed to bring to life a number of industry reports SAP have developed to engage senior leaders of retail brands with topical content on the subjects of retail marketing, omnichannel, and e-commerce among others. Audere manages the process from concept to delivery, sourcing the guests, researching the topics, and recording the content for distribution on the relevant channels.
"I couldn't speak more highly of Russ and his team; he has provided us with invaluable training and counsel on how to both launch and produce the podcast and connected us with some excellent thought-leaders in his network to deliver unique insights. The aim was to produce some engaging podcasts that shine a light on all the great examples of innovation in the UK, and the results to date have totally exceeded our expectations. The podcasts have been getting great traction on both social media and internally at SAP, and we're now being inundated with requests to get involved."
Adam Clatworthy
Integrated Communications Senior Specialist, SAP UK & Ireland